Having a degree in business marketing can open up many opportunities for you. Whether you are interested in a career as a Sales representative, Advertising manager, Public relations manager, or Training and development manager, there are several options to choose from.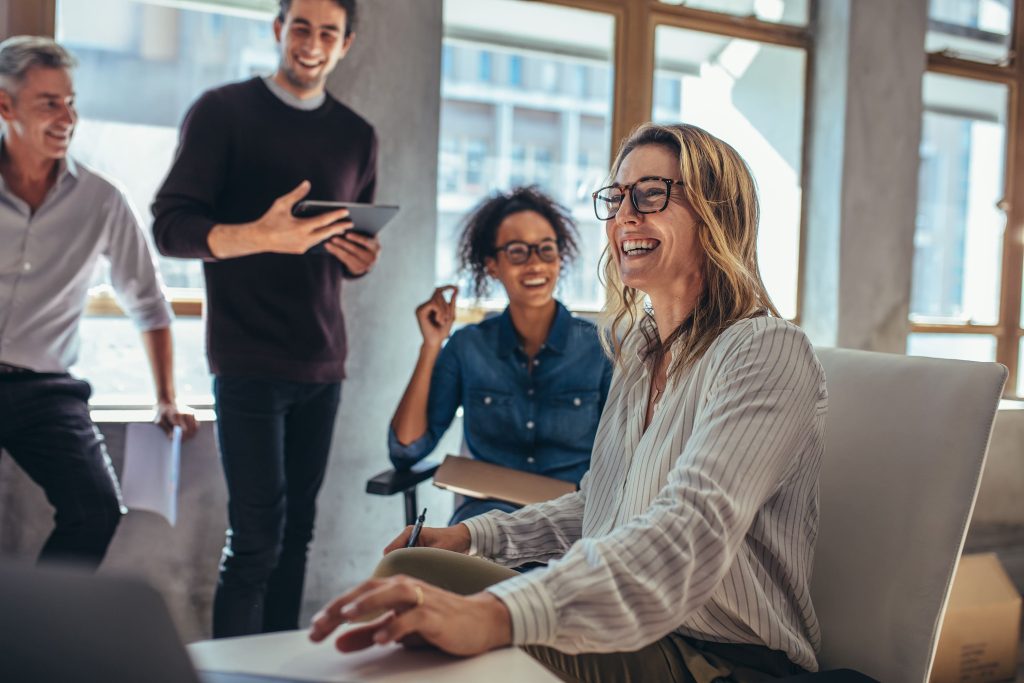 Marketing Manager
Getting a business marketing online degree is a great way to launch your career. But you should know what you are getting into before you start. The marketing industry is dynamic and constantly changing. Making sound decisions about the marketing strategies that will benefit your company is essential.
A bachelor's degree in marketing will provide you with a good foundation in this field. It will teach you about the fundamentals of marketing as well as the basics of business. It will also allow you to choose a specialty area, such as product marketing or social media.
While a master's degree is not always necessary to land a marketing manager job, it can be helpful. An MBA in marketing can expand your understanding of business operations and help you to work more effectively in a team setting. It can also enhance your resume by showing you have practical knowledge of marketing tools.
Training and Development Manager
Whether you are just starting your career or looking to take the next step in your professional life, consider a career in Training and development. The field is growing, and it pays well.
The role of the Training and development manager involves overseeing and developing staff as well as overseeing training programs. It's a job that's a good fit for those with interpersonal intelligence, leadership skills, and a strong desire to help people succeed.
A training and development manager must assess the needs of an organization's employees and align those needs with the company's overall goals. They must also be able to communicate effectively.
Sales Representative
Whether you are looking for a new job or want to learn more about sales, there are several benefits to becoming a Sales Representative. Not only can you earn a high income, but you can also enjoy flexible work schedules, excellent customer service, and a rewarding career.
Regardless of the industry, a Sales Representative is a vital point of contact between a company and its customers. They identify new prospects, present products, and services to them, and negotiate contracts. In addition, they may monitor competition and maintain good relationships with current clients.
If you are considering a career in Sales, you should know that some companies require specific certifications. You may also need to take on on-the-job Training.
Advertising Manager
Getting an advertising manager job requires a bachelor's degree in marketing or a business management degree, as well as a solid understanding of advertising and the media. The job also requires strong organizational and decision-making skills.
Advertising managers are responsible for planning and launching company advertising campaigns. They collaborate with other departments to ensure that advertisements reach the right audiences. They may create and edit promotional materials, conduct research studies to determine audience behaviors, or work as a liaison between an advertising agency and a client. They are also often required to attend client events.
The advertising industry is fast-paced and dynamic, so advertisers must remain on top of the latest trends. As a result, they must have a good understanding of marketing budgets, customer service, and digital platforms. They must also be able to solve problems and troubleshoot ad visibility issues. They must also maintain a high level of integrity in their work.
Public Relations Manager
Become a public relations manager and be a part of an exciting career. You'll be working to advance the mission of an organization and help expand its brand exposure. You'll communicate with stakeholders, such as investors, business partners, and consumers. You'll be creating and editing messages and press releases, conducting media interviews, and evaluating the performance of your public relations department.
To become a public relations manager, you need to be a well-rounded professional with good communication skills, problem-solving abilities, and the ability to work with people. You'll also need to have a background in writing and advertising.
Depending on your experience level, you may be responsible for launching and managing marketing campaigns, designing and implementing social media campaigns, or analyzing and executing email marketing strategies. You'll also need to know how to manage your budget, negotiate with vendors, and develop strategic plans for promoting your organization.
Sales Manager
Whether you are a student or a professional, a sales manager is a rewarding career choice. This position provides an exciting challenge and a competitive salary. You will be responsible for developing and managing the sales team in your company, communicating with executives, and working closely with other departments.
Most companies provide a program designed to help managers develop management skills and learn how to manage the sales department. The program covers organizing, planning, directing, measuring results, and achieving success.
The best way to obtain a sales manager position is to have a successful track record in sales. You will also need a bachelor's degree or higher. It would help if you considered majoring in marketing, economics, or business. Some companies even require a master's degree to advance to a senior-level position.