In the bustling landscape of New York City's real estate market, opportunities abound for business owners and home hunters seeking the next golden investment. The allure of NYC's diverse neighborhoods has long captivated those with an eye for prime real estate prospects. From the trendsetting borough of Brooklyn to the iconic streets of Manhattan, each neighborhood tells a unique story of transformation and potential. So, let's explore the forthcoming hotspots for NYC real estate investment and find the hidden gems about to become the new focal points of urban development. Understanding these emerging neighborhoods is your key to unlocking success in the vibrant tapestry of NYC's property market.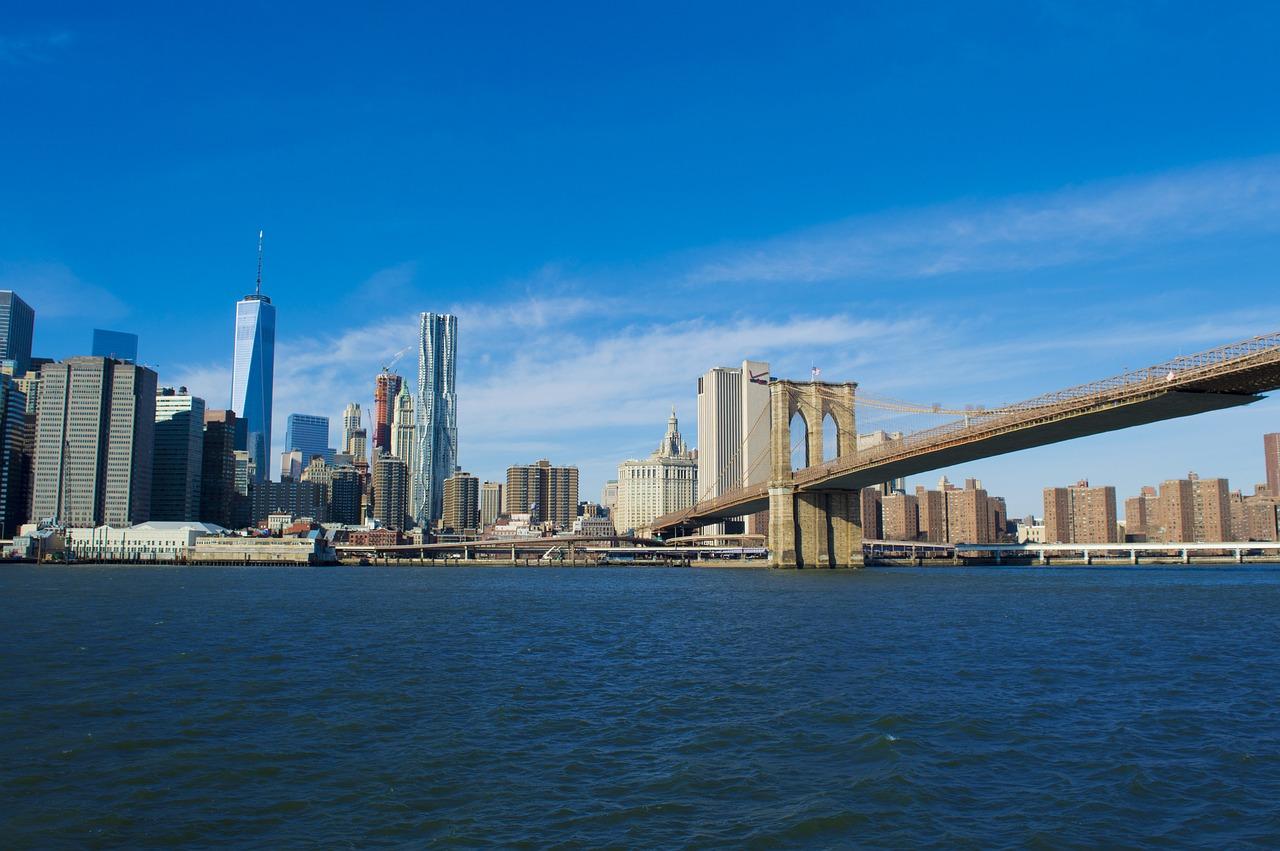 Harlem: Cultural Renaissance and Investment Potential
Harlem, the historic heart of cultural innovation and artistic vibrancy, is undergoing a renaissance that beckons savvy investors. With its soulful music, spirited dance, and rich history, Harlem's allure is irresistible. Apart from its cultural charm, the benefits of investing in real estate in this uptown gem are evident. Harlem's property prices remain relatively affordable compared to other Manhattan neighborhoods, offering an attractive entry point for investors seeking long-term gains.
The ongoing infrastructure developments and accessibility improvements further solidify Harlem's potential for growth. This neighborhood's resurgence is a testament to its community's determination to blend preservation and progress seamlessly. Harlem's investment potential doesn't solely lie in property values. It's also about contributing to the revival of a cherished cultural enclave while reaping the rewards of a real estate venture with depth and purpose.
DUMBO: Brooklyn's Tech Haven
Brooklyn's skyline, adorned with the iconic Manhattan Bridge, serves as the backdrop for one of NYC's most enticing investment opportunities: DUMBO, the Down Under the Manhattan Bridge Overpass. Don't overlook this gem if you're interested in NYC real estate investment. Once an industrial nook, now it has evolved into a haven for tech innovation and artistic expression. DUMBO's cobblestone streets and waterfront allure have seamlessly blended the old with the new, attracting young professionals and creative minds alike.
A leading expert in relocations, cleancutmoving.com, has identified a surging interest in DUMBO as a relocation destination. The neighborhood's surge in tech startups and job opportunities has magnetized a tech-savvy demographic, leading to a steady influx of newcomers. With its strategic proximity to Manhattan and meticulously restored warehouses, this neighborhood is undoubtedly a dynamic investment canvas for those looking to seize the evolving zeitgeist of Brooklyn's transformation.
Long Island City: The Queens Waterfront Gem
Nestled along the gleaming waters of the East River, Long Island City (LIC) stands as a burgeoning treasure trove for real estate investment. This once-industrial neighborhood has undergone a remarkable transformation, evolving into a dynamic hub that seamlessly merges urbanity with a touch of nature's tranquility. The allure of Long Island City lies not only in its stunning skyline views but also in its flourishing arts and culture scene that draws in both residents and visitors alike.
If you're exploring NYC real estate investment opportunities, don't miss out on this neighborhood. LIC's accessibility, being just a stone's throw from Manhattan, has made it an attractive proposition for business owners and managers looking to expand their investment portfolio. In addition, the recent surge in luxury residential and commercial projects underlines the neighborhood's growth potential. That makes Long Island City perfect for investment opportunities that blend metropolitan vibrancy with a riverside escape.
Astoria: Queens' Multicultural Enclave
As you step into Astoria, you're welcomed into a world of cultural diversity that paints the neighborhood's canvas. This Queens enclave thrives on its rich blend of cultures. It offers an array of culinary delights, lively events, and artistic expressions. If you're interested in condo living or seeking investment opportunities, Astoria presents a versatile range of options to suit your preferences.
The demand for rental properties is on the rise, thanks to its prime location and the ever-growing allure of the neighborhood. Astoria's affordability relative to other parts of NYC further sweetens the deal. That makes it ideal for investors looking to make their mark in a vibrant and evolving community. Development projects are on the horizon, and neighborhood improvements are in full swing. As a result, Astoria's investment prospects shine as brightly as its diverse tapestry of life.
Gowanus: Brooklyn's Eco-Friendly Revamp
Brooklyn's Gowanus, once characterized by its industrial roots, has embraced a green evolution that sets it apart as an eco-friendly haven. This sustainable transformation and its central location make Gowanus a compelling choice for real estate investment. Plus, the neighborhood's renewed focus on environmental responsibility resonates with modern sensibilities, attracting environmentally-conscious residents and businesses alike.
Of course, if you're contemplating a move or investment in this flourishing neighborhood, relying on moving companies who know the area is always a good choice. Furthermore, local experts can assist you and ensure a seamless relocation process. They have an in-depth understanding of Gowanus and will help you settle with ease into this hotspot Brooklyn neighborhood. Gowanus exemplifies Brooklyn's ability to adapt and thrive, from art galleries to community gardens. As the area continues its eco-friendly journey, investing in Gowanus means reaping financial rewards and contributing to a greener and more sustainable future.
Inwood: Northern Manhattan's Hidden Gem
Lastly, no list of NYC would be complete without mentioning Manhattan, the heartbeat of the city. For investors, the Inwood neighborhood stands out as a hidden gem in the northern part of the borough. Its allure lies in its tranquil escape from the city's hustle and bustle while being connected to Manhattan's pulse. Whether you want to move your business to this hotspot or look for a good place to retire, Inwood has it all.
Riverside Park offers a serene natural haven, while ongoing investment incentives and tax breaks add a layer of financial appeal. The neighborhood's affordable housing options further enhance its attractiveness for those seeking a well-rounded real estate venture. Inwood encapsulates the spirit of Manhattan's evolution while offering an opportunity to invest in a neighborhood with both present charm and future potential.
Unlocking NYC's Investment Potential
In the dynamic realm of NYC real estate investment, strategic opportunities await business owners and managers. From DUMBO's tech-driven allure and Harlem's cultural renaissance to Inwood's hidden gem status, each neighborhood boasts unique prospects. The vibrancy, growth potential, and affordability within these emerging hotspots showcase the varied avenues for investment. As NYC evolves, attuning to these developing neighborhoods is the key to unlocking success in the city's ever-expanding real estate tapestry.