On an island so populated and with so little place you can still find places that are not only beautiful but allows you to enjoy it alone or with little disturbance. Some of these places you might not find on the map and would have to take the help of a local and others are hidden away in nooks and crannies and are so underrated. All these places are a mix of beaches, cafes bars, etc.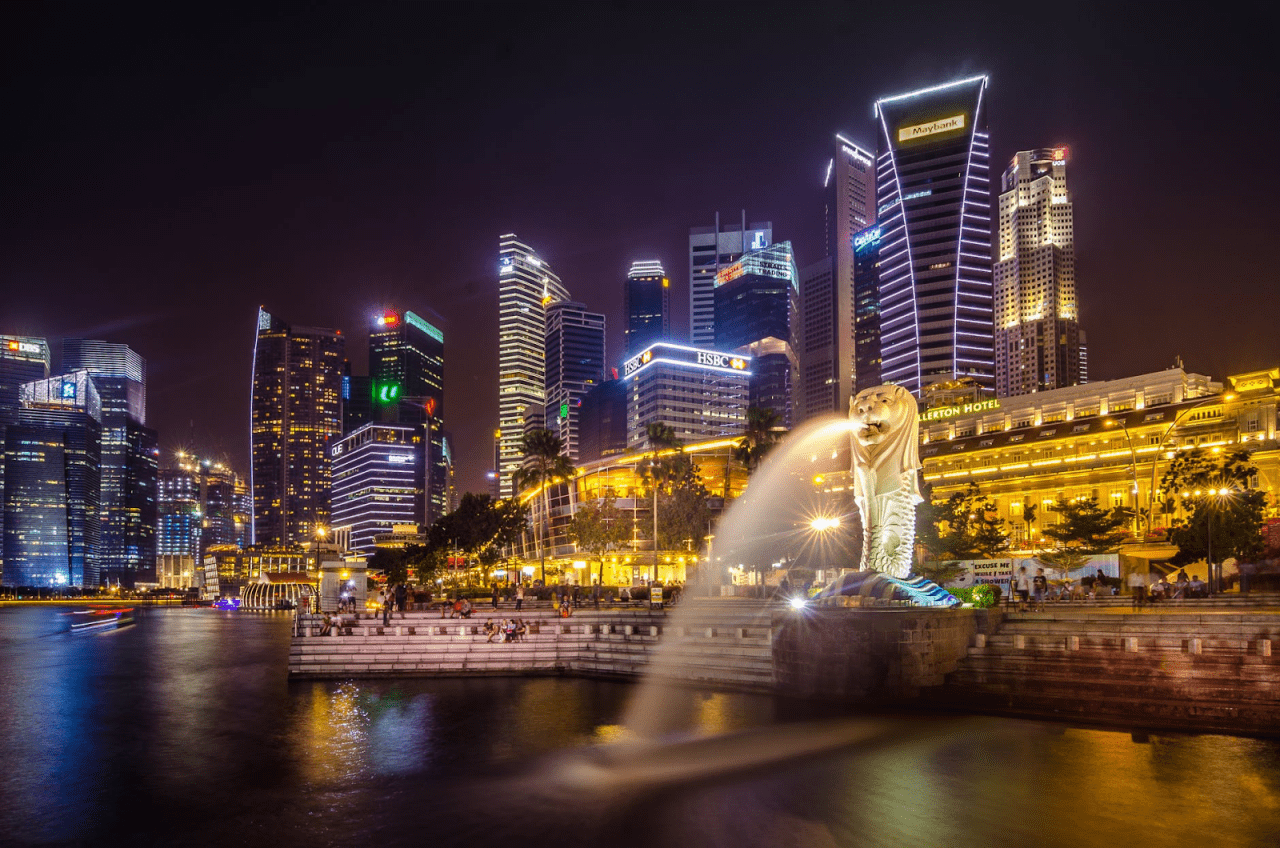 Pearl's hill city park
This place is beautiful and full of nature, it's not far away from Chinatown and is perched on top of a hill and is built around a reservoir. The place is home to lots of beautiful lotuses and houses fishes and terrapins.  It's a perfect place for you if you want to enjoy a peaceful evening to yourself.
Raffles marina lighthouse
Finding a lighthouse in Singapore's landscape isn't an easy task. The Johor straits lighthouse waits right at the edge overlooking the Tuas second link bridge. It was built in 1994 and is 12 meters high and is an absolute marvel to look at. You can also walk around the club while enjoying the cool sea breeze and taking in the gorgeous views.
Seng chew quarry
Believed to be Singapore's one of the best-kept secrets it's a must-visit on your trip. It is a secret hideout from all the business in the city, it's serene. You will have to hike through various rock formations and immense wilderness to reach this place but needless to say it is worth every bit of penny and sweat.
Soek sang 1954 bicycle cafe
Serving a variety of foods from traditional Japanese cuisine to American delights this place is better known for its aerospace views and catchy interiors. It is located very nearby to a private jet. Just like the name suggests the place is full of bicycles and bikes and has distinct interiors. This place is indeed heaven for bike lovers. The complete address is 80 Seletar Aerospace View, 01-01 Aviation Hub, and Singapore 797563. It remains open from 10 in the morning to 10 at night.
Bollywood veggies
If you are a fan of luscious green farm fresh foods this is a place to visit. An ideal setup has been created for you to learn about the labour extensive process of organic farming. This farm is known for hosting a number of guides on harvesting and guided farm tours. It also hosts indoor culinary classes to keep you occupied the whole time you are here. This place is an amazing place to visit if you want to get away from the city for a while and enjoy some quality time in nature. This will also help you understand the importance of eating healthy. The location is 100 Neo Tiew Rd, Singapore 719026, and is open from 7 am to 5 pm.
Conclusion: With the beautiful tourist attractions of Singapore which are mostly crowded, these places are a great way to spend some time with you.