A logo is an essential element for any brand or company. It represents the identity and values of an organization and is often the first thing customers associate with your business. A well-designed logo can build trust, increase brand awareness, and leave a lasting impression. In this guide, you will learn how to create an effective logo.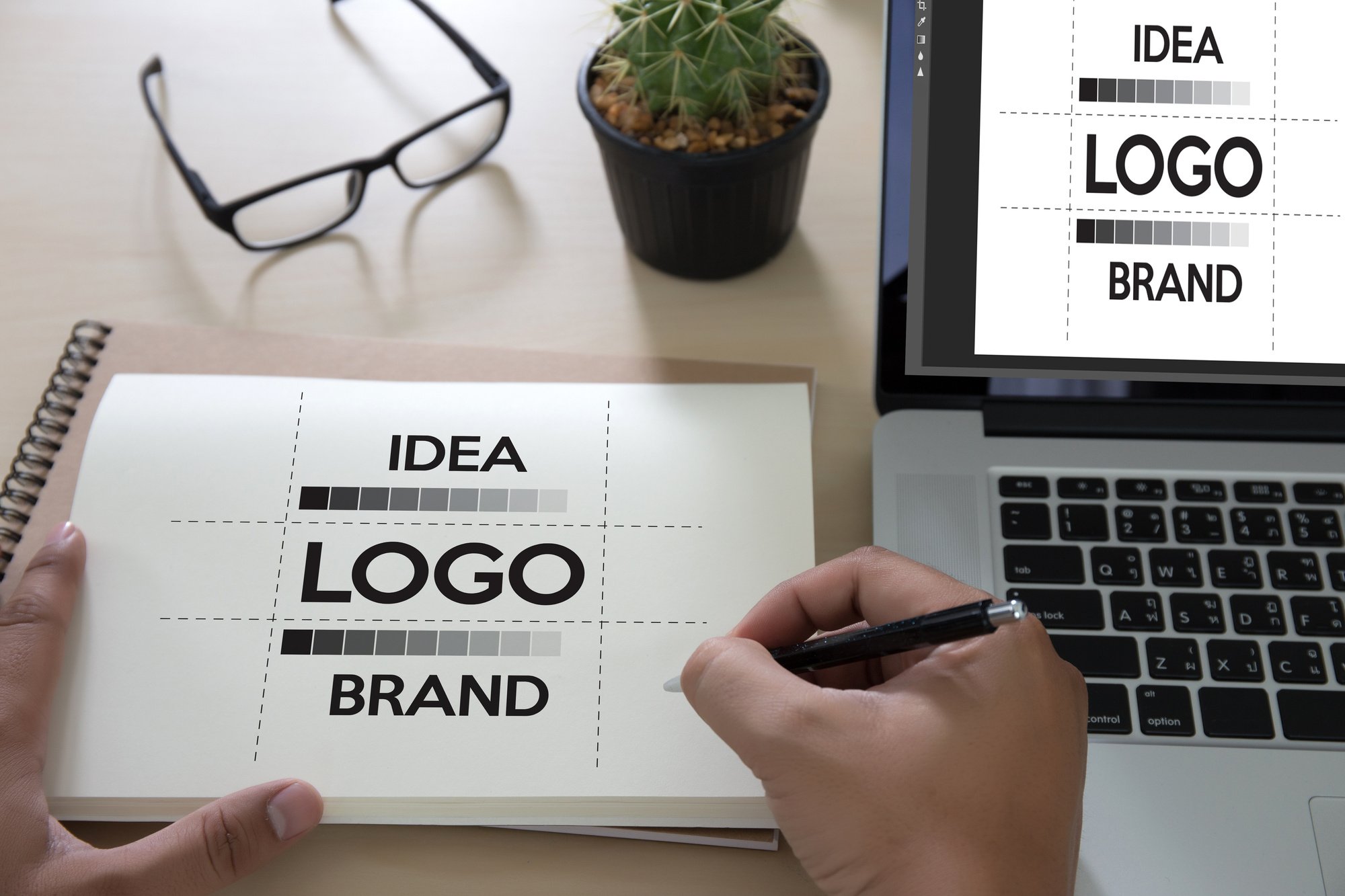 Audience analysis: Before starting the logo design, it's crucial to understand your target audience. Consider who your customers are, what values and messages you want to convey, and how you can differentiate yourself from your competitors.
Define brand identity: Your brand should have a clear identity reflected in the logo. Think about the colors, shapes, and fonts that best represent your brand. Consider the emotions your logo should evoke, and ensure it is versatile enough to look good on various platforms and in different sizes.
Sketch your ideas: Before jumping on the computer to create the logo, take some time to sketch your ideas on paper. Experiment with different layouts and elements to find what works best.
Use the right tools: Once you have a rough sketch, you can work with professional design tools like Adobe Illustrator or CorelDRAW. These programs offer powerful features and allow you to create your logo in high quality.
Simplicity is key: A good logo is simple and easily understandable. Avoid unnecessary details and stick to clear lines and shapes. A simple logo stays memorable and is more versatile in its application.
Choose colors wisely: Colors play an essential role in how a logo is perceived. Select colors that represent your brand and evoke the desired emotional response. Also, ensure that the logo looks good in black and white to be applicable in different situations.
Carefully select fonts: The font in your logo can say a lot about your brand. Choose a font that is easily readable and fits the character of your brand. Combine different fonts to create a unique composition.
Test and revise: Once you have designed a logo, test it in various contexts and get feedback from others. Revise the design based on the feedback and make it perfect.
Clear usage rights: Ensure that you have the necessary usage rights for all elements used in the logo to avoid legal issues later on.
Ensure scalability: Your logo will be used in different sizes and on various media. Make sure it remains recognizable and impactful even in small sizes. A scalable vector format is ideal to enlarge or reduce the logo without losing quality.
Consider timelessness: A logo should be timeless and not influenced by short-term trends. Think about the long-term significance of your brand and design a logo that will still be relevant and current in many years.
Test in different color modes: Check how your logo looks in different color modes, such as RGB for digital applications and CMYK for print. Ensure that the colors are consistent and appealing.
Account for brand strategy: The logo is just one part of your overall brand strategy. Make sure it aligns well with your company's mission, vision, and values, conveying a coherent message.
Check legal aspects: Before officially using your logo, conduct a trademark search to ensure there are no similar trademarks that could cause confusion. If necessary, register your logo to protect your rights.
Flexibility for various media: Your logo will appear on different media, such as websites, business cards, promotional materials, or social media platforms. Ensure that your logo works well across all media and has the necessary adaptability.
Involve test audiences: Let potential customers, employees, or other stakeholders see your logo and provide feedback. Their opinions and impressions can provide valuable insights to further improve the logo.
Create versions for monochrome applications: Also, create a monochrome version of your logo to ensure it looks good in black and white or grayscale.
Create a logo style guide: A style guide defines specific rules for using your logo. It includes guidelines for the color palette, fonts, spacing, and other design elements to ensure consistency in brand communication. Craft a stunning logo in minutes using the Turbologo generator.
Seek feedback and iterate: The logo design process is often iterative. Take time to gather feedback, make changes, and improve the logo until it best represents your brand.
A well-designed logo is a valuable tool to strengthen the identity and awareness of your brand. Invest time and effort in the design process to create a logo that effectively presents your brand and leaves a lasting impression.