Shopping in Singapore's shopping malls is so extensive that some visitors come to this little island nation solely for the purpose of shopping until their feet hurt! As a result, travellers to Singapore are spoiled for choice when it comes to shopping for high-end goods, as there are more high-end shopping malls per capita in Singapore than anyplace else in Asia.
Orchard Road, Singapore's shopping district, featured prominently on our list, with giant malls like ION Orchard and Ngee Ann City Mall both popular with tourists and locals. If you're looking for a unique shopping experience in Singapore, the 24-hour Mustafa Centre in Little India or VivoCity in Sentosa are two of the best options. All of these are included in our list of Singapore's top shopping malls.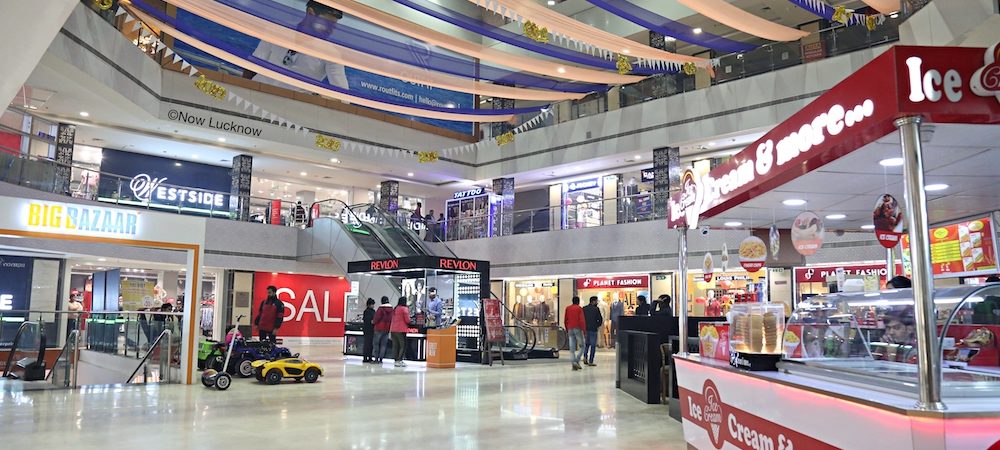 ION Orchard
An architectural marvel, ION Orchard is a beacon for fashionistas and luxury shoppers at the end of Orchard Road. Shoppers and celebrities alike will find themselves in the lap of luxury at Singapore's most opulent mall, a glass, marble and steel work of art.
Services like concierge and celebrity chef-helmed exquisite meals are included in the premium package. ION Orchard is a hotspot for fashionistas looking for the latest haute couture, art exhibitions, and even cloud-gazing.In addition to Harry Winston, Miu Miu, Cartier, Prada, and Yves Saint Laurent, Louis Vuitton is a major player in the fashion industry. When it comes to mall shopping in Singapore, the ION Orchard experience is nothing short of spectacular.
VivoCity
 Singapore's VivoCity shopping mall is one of Asia's largest. A shopping, entertainment and lifestyle destination, VivoCity is located on the HarbourFront and features a large cinema, one of Singapore's largest toy stores, an amphitheatre, a wading pool, and four food courts. Megamall is an apt description for it.
VivoCity is a retail haven for compulsive shoppers. A slew of well-known brands, such as Chanel, Giordano, and Watches of Switzerland, can be found throughout the mall. Even if you don't want to buy, VivoCity's 1 million square feet of retail space will keep the whole family entertained, including a rooftop sky park for the little ones.
Paragon shopping centre
A high-end shopping mall on Singapore's Orchard Road, Paragon Shopping Centre features premium goods and sought-after in-demand brands from around the world. Six levels of shops, restaurants, department stores, and sports boutiques are spread throughout the mall.
Paragon's brand stores include Jimmy Choo, MUJI, and a Nike concept store. Armani Junior, Petit Bateau, and GUESS Kids are just a few of the brand name children's apparel options available to parents. Paragon's diverse clientele includes both avant-garde fashionistas and urban sophisticates looking for timeless elegance.
Knightsbridge Mall
As a part of the Grand Park Orchard Hotel on Singapore's famous Orchard Road, the Knightsbridge Mall offers shopping and dining options. Double façade frontages and direct street access are two features of the mall's cutting-edge architecture that allow retailers to entirely customise their area. This four-level shopping centre, which is completely dedicated to fashion and jewellers, is dominated by flagship stores.
The shopping centre is a prominent landmark on Orchard Road. The 5-star hotel next door, like the mall, is a dazzling creation of glass chic. Dining is available there. This is the best area to shop for your favourite brands, despite the fact that there are just a few stores to choose from.
Mustafa Centre
Mustafa Centre in Singapore is a one-of-a-kind 24-hour market. You'll find a wide range of designer goods at discount prices here, including anything from textiles to timepieces and technological devices. The mall consists of two department shops that have been merged together and simplified by type to sell goods marketed under the Mustafa brand.
It's a terrific spot to pick up Asian-inspired souvenirs, and the jewellery areas are a great place to find bargains on gold. From bags to costume jewellery, these accessories are one-of-a-kind finds, most of which are handcrafted with an eclectic ethnic flair.