Everybody hates getting out of bed in the morning to go to a job they hate. We all aspire to work in an atmosphere that allows us to follow our passions while earning a respectable income.If you're just out of college and searching for a job or going back to school, consider many things. If you accomplish this, you may be able to work your way up to a high-paying position in Singapore and achieve your financial goals.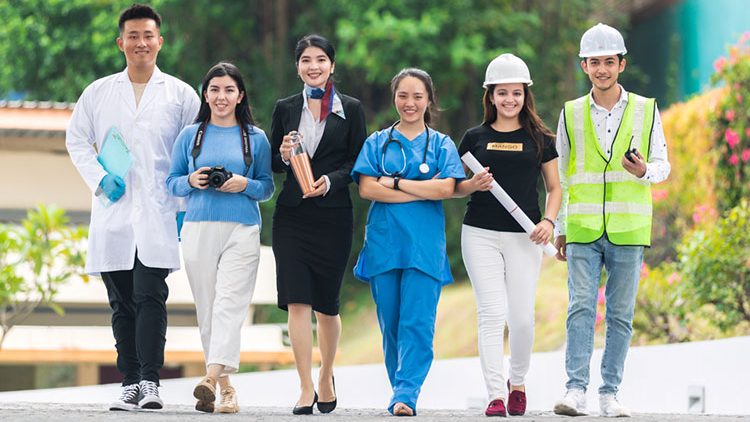 A list of Singapore's highest-paying jobs.
Finance, Healthcare, Science & Technology, and Business are some of Singapore's most lucrative industries.Since the emergence of Covid-19, Singapore's job marketplaces and industries have experienced a significant shift in demand.One industry, for example, was devastated by the virus, while others survived untouched. It's a good idea for anyone to reevaluate their career path and change jobs during a crisis, even if the labour market is unstable and there are high unemployment rates. Many expanding sectors will continue to employ people regardless of whether or not the Covid-19 outbreak persists.
---
📈🤖 Unlock unparalleled trading potential with GPT Stocks Master AI! Revolutionize your portfolio, leveraging real-time insights and predictive analytics. Don't miss out – step into a world where precision and profitability meet. Ready to transform your trading journey? Click "Master My Trades" now for your exclusive access! ✨🚀📊
---
Technology.
The Information Technology and Computer business are among the highest-paying for fresh grads if you're looking for a well-paying job.A bachelor's degree in a related field, such as computer science, is required if you wish to work in the IT industry. As more companies move to a digital future, there is an increasing demand for IT personnel competent in cyber security, networking, and database systems. Salary Explorer3 estimates that an Ethical Hacking expert makes about $6,800 per month.A fresh technology graduate may expect to make $3,005 per month, or about $39,500 per year, as their first salary.
Financial sector
"Financial centre" is a word used to describe a city where a large amount of money is transacted. Global Financial Centre Index ranks Singapore at number six in the world's top ten financial hubs.Given that Singapore's central bank approved four digital banking licenses in December, we should expect a spike in financial industry hiring this year. Operational risk, compliance, and financial analysis are projected to be in high demand.An experienced financial services professional in Singapore may earn about $3110 per month or $40k per year, thanks to the city-global state's reputation, active sector, and fierce competition.
Advertising and Marketing
This department is crucial to a company's success since it generates revenue. Recent graduates with a business degree have several employment options, including Business Administration, Marketing, and Sales. The typical beginning salary in the business and sales industry is around $3,000 per month. Depending on the industry, this may or may not apply.
Health-care
The average monthly wage for new registered nurses in the area is $3,300, or $43,000 per year.Since the pandemic's start, the shortage of appropriately trained medical workers has gotten worse. The Singaporean government enhances healthcare employees' pay to help the country's workforce.More people are now considering a healthcare career because of the expanding opportunities and increased need. Anyone can benefit from this program, whether they're a medical student just starting, a practising doctor looking to go forward in their area, or a doctor looking to change careers in the middle of their career.Since nursing abilities are in high demand throughout the world, a career in nursing is more flexible than many other occupations. It means that your chances of working overseas will increase in the future.Keep in mind the need for proper education and training to thrive in this highly specialised industry.A nearby institution like the MDIS School of Health and Nursing can help those interested in a career in the healthcare industry get an education and training.
Offerings include the following:
SEO Digital Markating and Content Writer Jobs
Organisational Leadership Master's degree (Health Management)
Public health master's degree
Healthcare Administration Master's Degree
Nursing a four-year college degree (Top-up)
In the field of nutrition, a Bachelor's degree in scientific research (Hons)
degree in scientific research at the undergraduate level (Hons) Systemic healthcare management