The Netherlands is known for its beautiful alleys, vibrant nightlife, chic style, museums, eye-catching art, etc. it is also well known for its excellent bargains on famous brands and trendy style. Below you will find a list of the largest of these malls in the Netherlands which is called Leidschendam in the native language.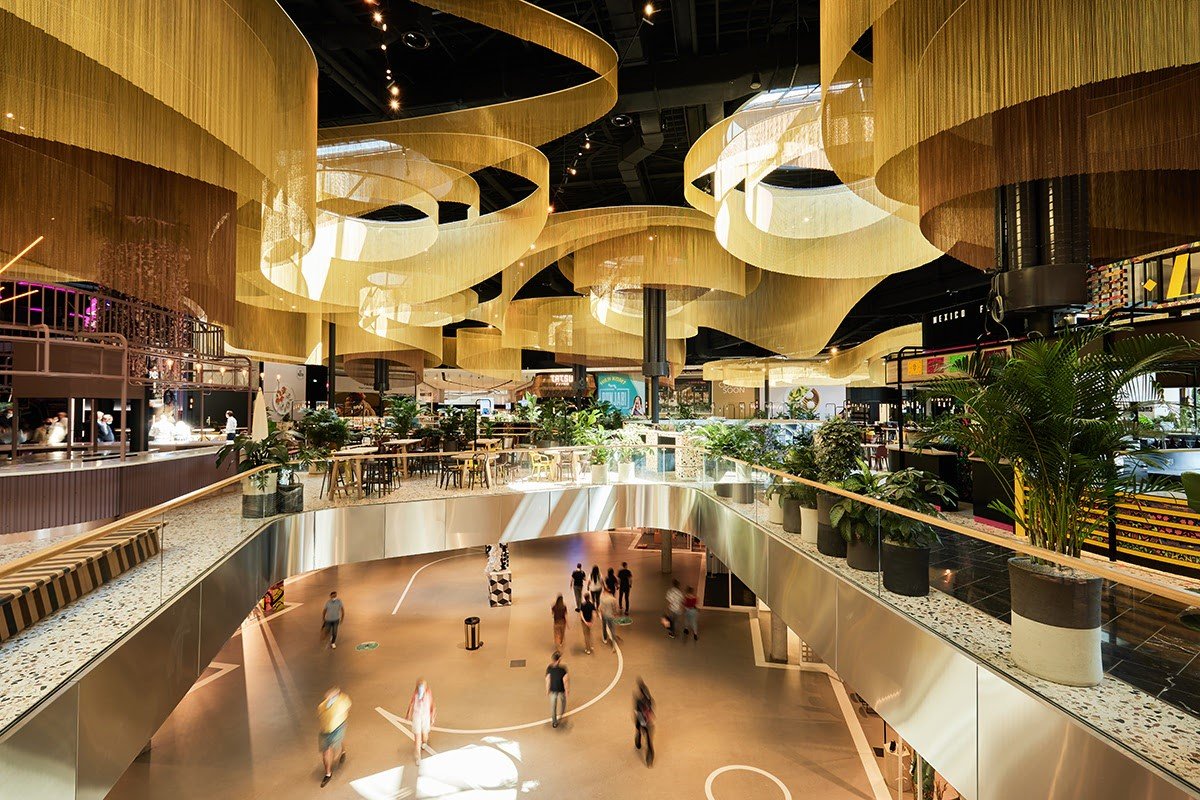 Kalverpassage mall:
One of the most upscale shopping malls in Amsterdam this mall is located on the kalvestraat, known for its upscale shopping streets. It's a grand 3-storied structure with attractive interiors and a comfortable ambiance. The most famous attraction of this mall turns out to be the glass-fronted restraint at the top of the mall where you can enjoy a variety of foods from sandwiches to salads with a scenic view of the city.  The opening and closing timings vary according to the day of the week you go, it opens at 11 am on a Monday and closes at 6:30 pm, whereas the timings for other days vary by an hour or two.
Gelderlandplein
This mall is well known for its boutiques; this one-storied mall contains more than 90 different businesses ranging from supermarkets to clothing stores, pharmacies, toy stores, etc. It's a great place to spend the day indoors, with its diverse stores with restaurants and bars. It is located in the Amsterdam-Zuid, in the southern part of Amsterdam, Van Leijenberghlaan 43, 1082 GC Amsterdam, Netherlands. The opening and closing timing varies according to the day of the week.
De Bijenkorf
If you are looking to shop for high-end fashion clothing items and accessories this is your go-to mall. It has a variety of brands like jimmy choo, Longchamps, Chanel, Kenzo, etc. It occupies 2100 square meters on dam square, from the 1870s. you can also explore other attractions near it like the national war monument, etc.  The exact location is  Dam 1, 1012 JS Amsterdam, Netherlands.  The opening and closing time of the mall varies according to the day of the week.
De Beurspassage
Named after the Beurs van Berlage this was a former commodity market, De Beurspassage is a shopping alley connecting the Damrak and Nieuwendijk in Amsterdam. This project, called Amsterdamse Oersoep, is the city's largest mosaic artwork known for its mosaic floor artwork and painted ceilings. It is not only known for its aesthetics but you can also try delicious pastries at the Van Der Linden.  It has several chain stores and stalls serving variety of food. If you are a person interested in art this is your go to place.
Magna Plaza
This mall uses the building which was the main post office of Amsterdam. It is known for its neo-gothic structure and high ceilings. This Is an amazing place for shopping and to grab a bite at the 2nd-floor food department which is 1100 sq meters long and offers a variety of food from dim sums to tacos. You can also expect Dutch specialties such as cheese, wooden clogs, etc. it's an amazing place to click photos and shoot blogs. Its location is Nieuwezijds Voorburgwal 182I, 1012 SJ Amsterdam, Netherlands.
Winkelcentrum Plein '40-'45
This is a modern mall specializing in variety of clothing, food, gifts, daily necessities etc. it is a famous spot for people who love halal chicken at the halal fried chicken. Amsterdam Sloterdijk is the closest train station if you are planning to travel by a public transport. Its location is Joop van Weezelhof, 1063 MK Amsterdam, Netherlands. The opening and closing timings vary according to the days of the week.
Amsterdamse Poort
One of the largest malls of Amsterdam, Amsterdam poort is well known for the number and variety of shops in the place, which comes up to about 160. Like Amsterdam this mall is known for its variety in cultural character. It has jewellery, colorful sweet shops, pharmacies, cosmetics and coffee bars to offer among the large varieties of stores it has. It is located in Bijlmerdreef 101, 1102 BP Amsterdam, Netherlands. The opening and closing time varies according to the days of the week. Make note that this mall remains closed on Sundays.
Winkelcentrum Brazilië
Winkelcentrum Brazilië is also known as the scenic mall or the waterfall shopping mall it is located on the borders of the IJhaven in the Eastern Docklands near Amsterdam. It houses 23 different shops including jumbo and bruna bookstore. One of the specialties among many others is the fitness center located in the mall. Bakkerij Kees offers variety of freshly baked goods and Barmhartig Koffie right beside offers coffee. You can also opt for a dutch breakfast at Anne and Max. location is Oostelijke Handelskade 1065, 1019 BW Amsterdam, Netherlands. The mall opens and closes from Monday to Friday from 9 am to 6 pm, 5 pm on Saturday and opens at noon on Sunday.
IJpassage
This mall is located in one of the busiest places in Amsterdam that is the Amsterdam central railway station. It has various contemporary fashion boutiques like mango and many more. Getting bored while waiting for your train? Well, go on explore the shopping center and try the eateries offering dutch snacks and baked goods.  Location is stationsplein 39, 11012 AB Amsterdam, Netherlands.
Woonmall Villa Arena
If you are looking to shop for home décor this is the perfect place for you. This mall houses around 55 stores, which focus solely on home décor, right from individual rooms to furniture and home appliances. This is also known for its kid's friendly ambiance which includes kids clubs, kids movies, trampolines and other attractions to name a few. Its location is De Entree 1, 1101 BH Amsterdam, Netherlands. The opening and closing timing vary according to the day of the week.
Conclusion: Amongst other attractions in the Netherlands like its budget-friendly education, scenic views, etc it is also a good shop spot. You can shop for all the well-known brands ranging from Chanel to Luis Vuitton and Jimmy choo at a greatly discounted price. It also offers variety of food options while shopping for hungry shoppers.